Tailor-made Cookery Classes in Bristol
Why not create a truly original social event for a birthday, hen night, team building experience or just a foodie evening out in our Clifton kitchen in Bristol.
We can organise hands-on workshops for between 6 and 12 participants and customised demonstrations for bigger groups.
A typical evening would begin around 6pm with about 2 ½ hours of cooking (with intermittant nibbles) followed by a fabulous 3 course dinner.
Choose from themes such as Spanish, Italian, Mediterranean, Moorish, Middle Eastern or Modern British. You might prefer to make a number of smaller dishes such as tapas, mezze or antipasti.
Prices range from £65 -£120 per person depending on the style and size of the class.
Contact jenny@jennychandler.co.uk for further details.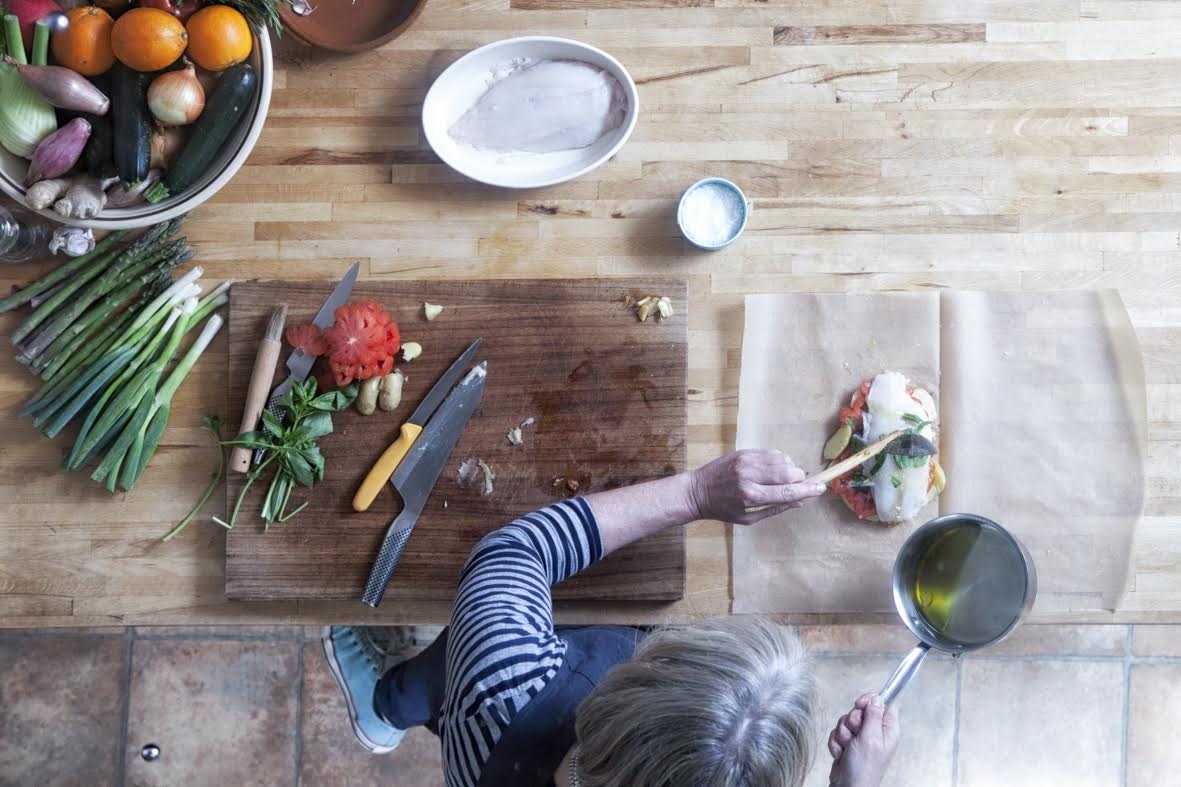 Bath, London and Further Afield
I give regular workshops, demonstrations and talks at various cookery schools around the country.
Please click on the schools below for current programmes.
The Bertinet Kitchen
Leiths School of Food and Wine
The Divertimenti Cookery School
Borough Market Demonstration Kitchen
The Seasoned Cookery School
You will sometimes find me at book shops, food shows and festivals too. Read my blog for more info.